Book Now
The Gateway to

Grand Junction

Located on the breathtaking campus of Colorado Mesa University, Hotel Maverick is a scenic destination that fosters the spirit of curiosity. Built against Grand Junction's sprawling red rock canyons, this unique Colorado locale immerses guests in experiences that feed their wanderlust, offering an enriching stay just minutes away from all things CMU.


top reasons to stay

Breathtaking Landscapes

While all the best features of CMU's campus are a short walk from the hotel, guests can also enjoy close proximity to mountains, rivers, and hiking trails. Plus, the local shops, galleries, and music venues of Downtown Grand Junction are just over a mile away.

Explore
top reasons to stay

Rooftop Drinks & Dinner

Whether you're looking to settle in and study with a freshly-brewed cappuccino at Betty's Coffee, or you'd like to savor regional fare and craft cocktails with a view at Devil's Kitchen, Hotel Maverick features elevated dining with flavors inspired by our rustic surroundings.

our restaurants
top reasons to stay

Amenities for the Explorer

At Hotel Maverick, guests are able to enjoy full access to CMU's recreation center and BMX track. With bike rental and use of the fitness room included, visitors can remain active during their stay and take advantage of all that the campus has to offer.

Learn More
our story

Built on Maverick Pride

As a proud part of the Colorado Mesa University community in every way, Hotel Maverick views itself as an extension of the classroom. Discover the true hands-on hospitality experiences for CMU students, and an emphasis on genuine connections with the university faculty members.

hear our story
Featured Activities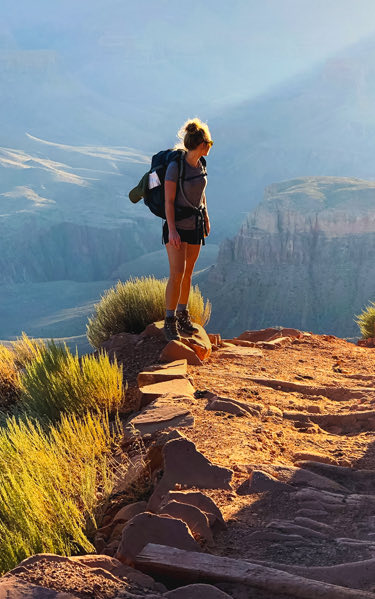 Hiking
From Canyon Rim to the Colorado National Monument, there are many hiking trails to explore around Grand Junction. Channel your pioneer spirit and see the land in an authentic way.
Whitewater Rafting
Achieve the ultimate adrenaline rush with a trip down the Colorado River rapids. Located south of Downtown Grand Junction, Westwater Canyon features impressive scenery and wildlife along the way.
Skiing
The region's mountains create the ultimate destination for skiing and snowboarding. Powderhorn Mountain - the world's largest flattop mountain - features over 40 slopes for all.
location

Located on the Scenic CMU Campus

Hotel Maverick was built on CMU's campus in the heart of Grand Junction. Western charm meets the serenity of nature with desert canyons, pristine valleys, and tranquil rivers nearby.

Experience Grand Junction